Amazon delivery driver in California caught on camera apparently spitting on package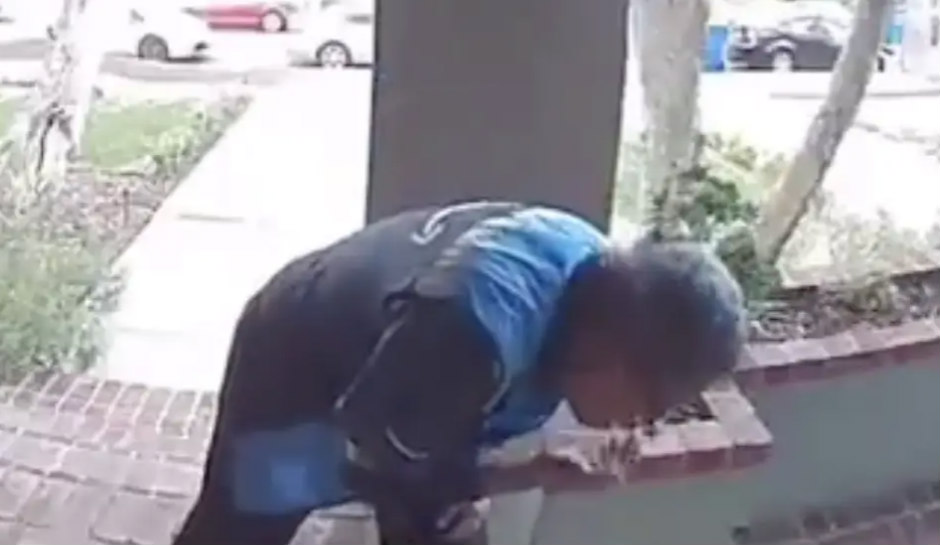 In the video, a gray-haired man in glasses and a short-sleeved Amazon shirt appears to spit on his palm and wipe vigorously on the box before scanning the label and taking a picture of its arrival.
A spokesperson for Amazon told the station that the driver is no longer delivering packages.
"If it truly was a malicious act by the driver, we will be sure he is held accountable, up through and including law enforcement action," the spokesperson said.
The coronavirus crisis has surged in the United States, with more than 115,000 confirmed cases Saturday evening. At least 1,891 people have died of the virus domestically.
The Centers for Disease Control and Prevention (CDC) is urging people to practice social distancing and careful hygiene to fight the spread. And as a result, state governors have ordered retail stores and other "nonessential" businesses closed in many states, and some Americans are turning to online shopping.
A number of states -- California included -- have also told residents to stay indoors except when necessary and to avoid close contact with people outside their households.