Dan Crenshaw: Now is the time to remember JFK's powerful call to action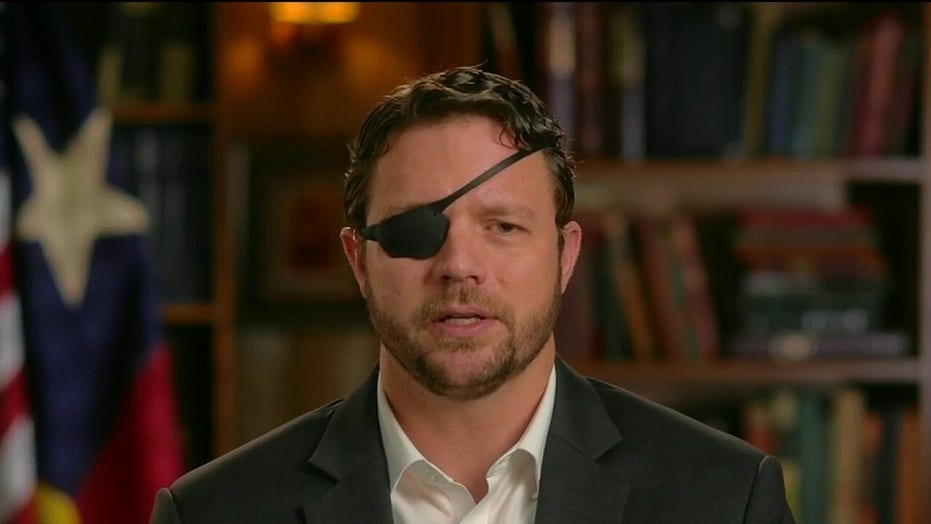 Rep. Dan
Crenshaw
, R-Texas, said that Americans would do well to remember the iconic words of the nation's 35th president, John F. Kennedy, as they meet the historic
challenge
posed by the
coronavirus
pandemic.
"The big mission is to get back to our lives, the big mission is to keep ourselves healthy, so how do you do that?" said Crenshaw on
"Fox and Friends"
on Monday. "There are a series of smaller missions... you have a duty to get those small mission done."
"Maybe that's supporting your local business," said the first-term congressman and former Navy SEAL, "maybe that's making sure that you wash your hands and cover your face any time you are in public interacting with other people."
"The American Spirit really is about personal responsibility and accountability," he continued. "Not asking what can be done for us. But asking what more we can do, and we've forgotten that John F. Kennedy quote to such an extraordinary degree and I think this is the time to remember it."
"My fellow Americans," said Kennedy during his 1961 inauguration speech, "ask not what your country can do for you — ask what you can do for your country."
"The more we understand about this virus, the more empowered we actually are, so instead of always waiting for somebody to help us, Americans should remember the American Spirit," said Crenshaw.
In Fox Nation's
"Bible Study: Messages of Hope,"
Crenshaw reiterated that Americans ought to recognize their responsibility as citizens to do what they can for the public benefit.
"Right now, our country is going through one of the most vicious viruses in history," said Crenshaw in the
Fox Nation
show. "This is a time where we actually have to come together and live with that duty. That duty to our community. That duty to each other. That duty as a good citizen."
Additionally, Crenshaw argued that Americans should not shrink from the weight of the challenge, but embrace it.
Reading from Romans 5:3, the congressman stated, "we... glory in our sufferings because we know that suffering produces perseverance; perseverance, character; and character, hope."
"Suffering has both moral value and spiritual worth," he continued, "without going through hardship we can never understand what perseverance looks like. Without going through hardship we will never be prepared for something greater than ourselves. This will make us better people. This will make us stronger, but only if we tell the right story about our suffering and about our hardship."
"We are the ones who must convince Americans that personal independence and responsibility is actually good," said Crenshaw in the speech available right now on
Fox Nation
, "that the federal government is not the solution to every problem we face... "
"We need to tell the story of empowerment and self-reliance, not dependency," Crenshaw concluded, "We need to tell the story of freedom, not utopian collectivism. We need to tell the story that it is still OK to unapologetically love America because that story is based on truth and gratitude and not fear-mongering for the sake of revolution and power."
Joe Biden Calls Donald Trump to Discuss Coronavirus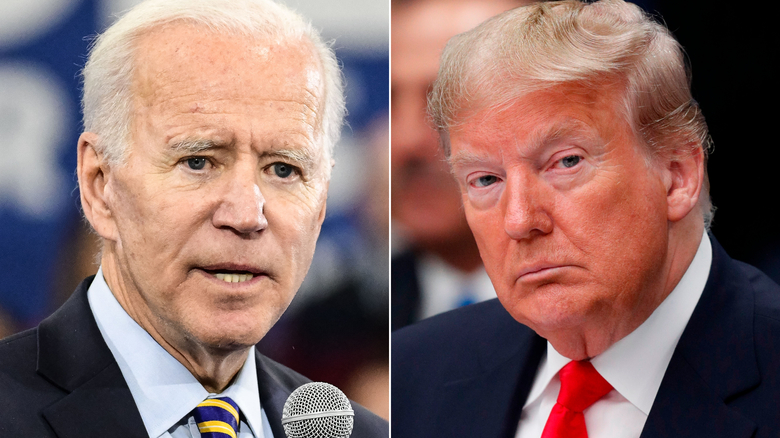 Former Vice President Joe Biden on Monday spoke with President Donald Trump about the coronavirus, according to campaign sources.
Several reporters
close
to the former vice president's campaign team
shared
the
news
on
Twitter
at the same time.
President Trump confirmed the call during his press conference on Monday evening.
"He gave me his point of view and I fully understood that, and we just had a really friendly conversation," the president said.
Watch Video:
Trump said that the call lasted about 15 minutes.
"It was really good, really nice, I appreciate his calling," he said.
The former vice president has struggled to get attention for his campaign amid the coronavirus pandemic.
Earlier Monday, President Trump taunted Biden for failing to call the president, even though his team floated the idea to several news sources.
"What ever happened to that phone call he told the Fake News he wanted to make to me?" Trump asked on Twitter.
The president also joked about Biden discussing a "virtual" Democrat convention in the summer.
"Joe Biden wanted the date for the Democrat National Convention moved to a later time period," he wrote. "Now he wants a 'Virtual' Convention, one where he doesn't have to show up. Gee, I wonder why?"