Liberal media totally ignores Joe Biden sexual assault allegation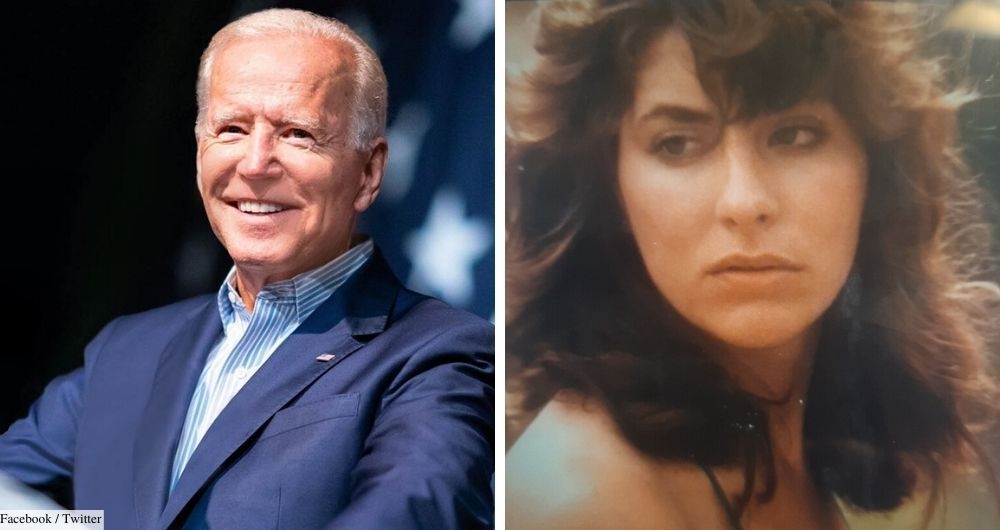 When professor Christine Blasey Ford accused then-Supreme Court nominee Brett Kavanaugh of having sexually assaulted her, without substantial corroboration or evidence, the liberal media made it the biggest national story for an entire month. It culminated in a dramatic Senate hearing, nearly derailing the conservative judge's nomination. Now, Joe Biden wants to be president. There won't be any hearings to force the issue, but he too
faces a similar allegation of sexual assault.
In fact, the Democrats' presumptive 2020 nominee faces an allegation that would have taken place after his elevation to public life, and the specific details of the charge against him are both better corroborated and more serious than the ones Blasey Ford brought forward.
Surely, the New York Times, CNN, MSNBC, the Washington Post, and others would make a point of covering such a thing, wouldn't they? True, we are currently amid the coronavirus crisis, but surely there's room for more than one story?
Nope. They've pretty much ignored the story entirely.
Reason
journalist Robby Soave
investigated the matter
in detail, only to find zero mention of Tara Reade or her accusation, which she detailed in a recent podcast, across many of the most prominent liberal media outlets. Soave
reports
that "CNN conducted a virtual townhall event with the candidate last Friday. Reade's name didn't come up, and it has never appeared at CNN.com. At NBC, it's the same story: Chuck Todd interviewed Biden but didn't ask about the allegation."
Additionally, Soave found only two tangential mentions of her name at the
Washington Post
, and no mention of Reade's latest accusation at all in the
New York Times.
Even the left-leaning
Columbia Journalism Review
noted
this glaring omission in coverage.
To add to the list, I searched the
Atlantic
and
came up empty
. So, too,
no search results
concerning Reade's new accusation come up at the
New Yorker
. Similarly, while their website's search function is dysfunctional and confusing, I
could find no reporting
at the
Los Angeles Times
of the incident either.
There seems to be a pattern here.
Interestingly, some left-wing outlets such as
the Intercept
and
Vox
have covered the accusation, but major liberal national newspapers and networks have almost uniformly ignored it. (The
Hill
did cover it, in a
television interview
that's worth watching.)
Since Reade went public, candidate Biden has given long interviews, including: an hour-long CNN town hall on March 27, where he faced 23 questions (13 from CNN's Anderson Cooper, ten others submitted by audience members); nine minutes on NBC's Meet the Press on March 29, where he faced nine questions from moderator Chuck Todd; and nearly a quarter-hour on Monday's MSNBC Live with Katy Tur, where he faced an additional nine questions.

Out of 41 total questions, Biden didn't face a single one about his new accuser.
"Despite the sad fact that it's unsurprising the liberal media have refused to even offer a news brief about Reade, it's still astounding that Biden can be asked over three dozen questions between three major TV networks and not a single one involved her," MRC's Curtis Houck, managing editor of Newsbusters.org, told me. "Biden's well-documented history of making women uncomfortable should have been even more of a reason to ask, but ignoring these new claims is what passes as journalism in 2020."
It all serves to illustrate a hypocritical double standard. When a Republican is accused of sexual misconduct, the liberal media revels in it, immediately painting him as guilty. Journalists show little hesitation to report on the story, no matter
how suspect it turns out to be
. But when a Democrat is accused? Complete silence.
Perhaps journalists feel they can't acknowledge or take Biden's accuser seriously because of the guilty-until-proven-innocent standard they all helped create during the Kavanaugh affair.
Please share on Facebook in groups of Trump supporters & tweet on twitter. Support For Trump