Virginia Gov. Visits Crowded Beach Wearing No Mask and Breaking His Own Policy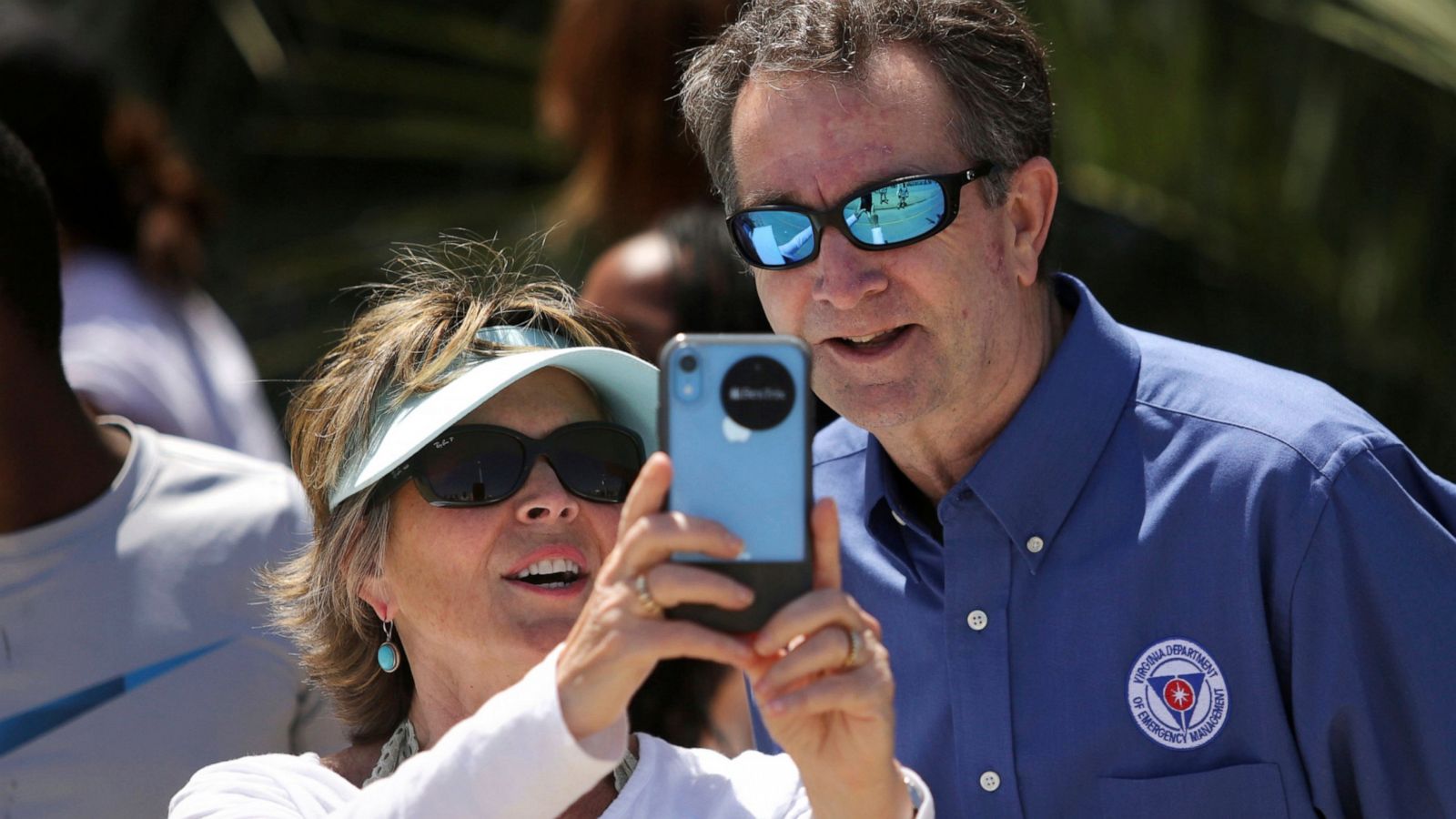 Democrat Virginia Gov. Ralph Northam is coming under heavy criticism in the last few hours after a photo was published showing him on a crowded beach without a mask, following Northam's announcement last week that he would issue a statewide policy on Tuesday requiring all Virginians to wear masks in inside and outside spaces.
The photo was taken Saturday by an anonymous person when Northam, as previously announced through his social accounts, was visiting Virginia Beach at the time when hundreds of people were gathering at the beach to enjoy the sun, the sand, and the waves during this Memorial Day Weekend. All beaches in the state had just reopened after Friday's announcement, introducing new guidelines, such as no big coolers, no speakers, and beach ambassadors to enforce social distancing.
In the photo, we can clearly see how the Democratic governor is not wearing any mask, even though most people around him were using them as their governor told them to do. Also, he didn't respect social distancing and was often seen within 6 feet of others.
After receiving a barrage of criticism, a Northam's Office staffer posted on Twitter the following statement: "The Governor has repeatedly encouraged wearing face coverings inside or when social distancing is impossible. He was outside today and not expecting to be within six feet of anyone."
A few hours later, another Northam spokesperson Alena Yarmosky decided to change the tone, accepting the governor's mistake and reducing the situation to learning point: "This is an important reminder to always have face coverings in case situations change — we are all learning how to operate in this new normal, and it's important to be prepared," Yarmosky told
Associated Press
.
It seems that in this country, democratic leaders see themselves above the law, telling people what to do while they just do whatever they want, regardless of breaking their own policies.
As of today, 36,244 positive cases of coronavirus and 1,171 fatalities have been reported in the state of Virginia, which is now the 14th state with the highest number of cases and the 18th state with the highest number per 100,000 inhabitants